Where to Find the Best Free Photos for Your Web or Blog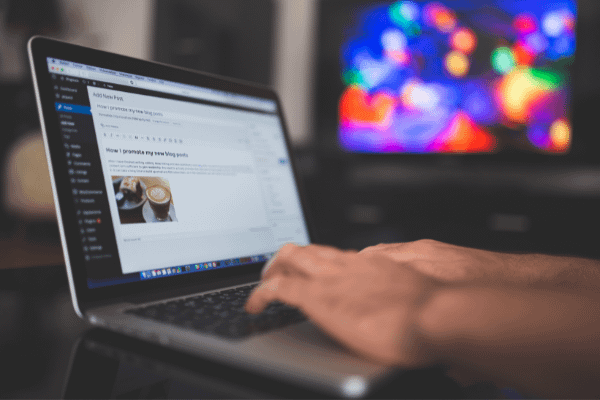 Whether you're keen to improve the look of your latest blog post with a stylish image or two, or if your website could do with the type of visual enhancement that only comes with photographic elements – you'll undoubtedly want to minimise your costs in the process. Fortunately, there are plenty of methods to enjoy access to free photos and we'll be taking a closer look at some of the best options out there.
We've all heard about sites like iStock that offer stunning photography and images in exchange for subscriptions or one-off payments, but as finances are tight for many people right now, is it really possible to source high-quality imagery for free? It certainly is and thanks to the competition within the market, free really means free as most of these sites enjoy their revenue from adverts presented to their visitors.
Which Sites Should You Choose For Free Photos?
There are a couple of important rules to follow if you want to avoid any potential issues (such as being accused of IP infringement, breaching copyright and so on) when downloading photos online. These rules include:
1. Only choose royalty-free photos – meaning that you don't have to pay each time the image is used
2. Avoid 'personal-use only' stipulations – especially if you have a business website as you'll want to source images that are licensed for commercial and personal use
3. Some images require credit – particularly those that are free to use for any purpose
With all of the above in mind, you're ready to dive in and decide on the ideal photo provider for your needs.
Pixabay.com
This website features more than a million free images, with each being available in high quality, as well as offering suitability for image-size compression, too. With a quick and easy search function, you can look for the specific type of photo that you're after and then be presented with a multitude of options to pick from. Pixabay is free, with no attribution to the photo creator required.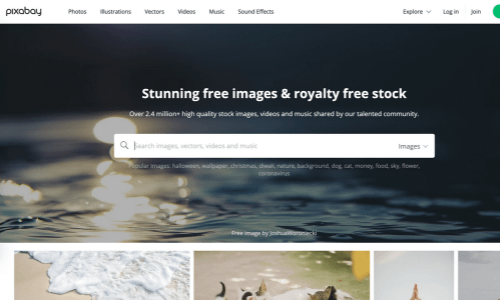 Picjumbo.com
With no watermarks, 100% free images and the option to right-click and save as well as download directly from their secure server, Picjumbo.com is an ideal candidate for those wanting free photos online. It also offers a premium (paid) version which can come in handy if a particular image isn't free, but as they have literally hundreds of thousands to choose from; we've never encountered this issue before.

StockSnap.io
If it's the highest resolution of photo that you're after, StockSnap could be exactly what you've been looking for. This site isn't quite as well-known as others like Pixabay, but that only adds to its charm. One of the coolest features that we found was the ability to click an image, see it in high-res and then also be presented with similar options that have been expertly tagged to give you potential alternatives to what you were looking for.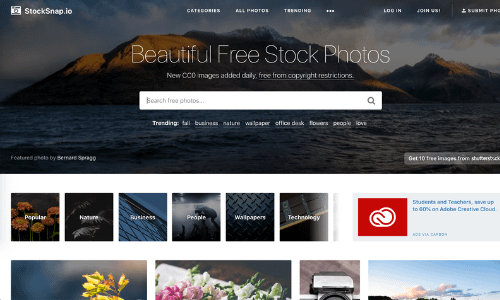 FreeImages.com
As its name might suggest, FreeImages.com is a site dedicated to, you guessed it, free images and photos. It's not quite as extensive as the sites mentioned above, with just over 300,000 photographs and designs to choose from, but it's free and that's what this particular article is all about, so it's definitely worth checking out.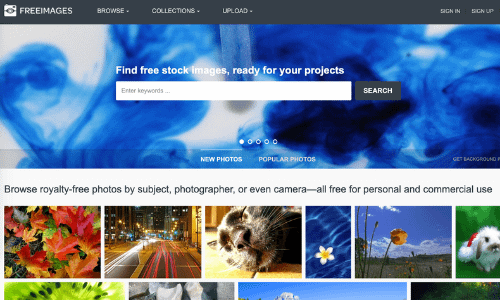 This is just a small selection of some of our favourite free stock photo websites. There are plenty more available online, but we're sure that when looking for images without licensing obligations, any of the aforementioned options will be more than suitable for your needs.