Fall Film and Streaming News on Streaming Platforms – What's New on Netflix?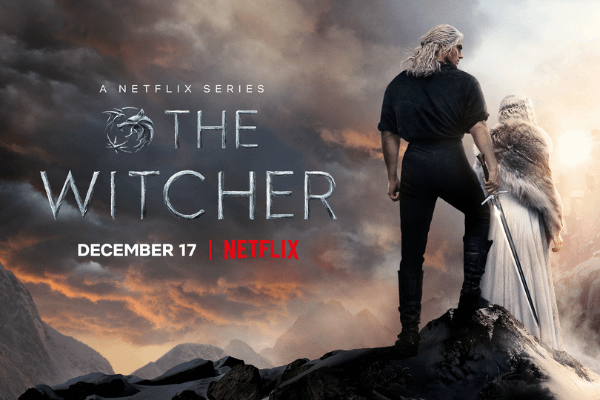 With a cold fall ahead, you'll undoubtedly want to start looking forward to a little streaming wrapped up under a couple of blankets. Fortunately, Netflix has you covered with a variety of new releases and pending shows due to become available very shortly. We'll be taking a look at some of the most hotly anticipated, to give you the low-down on what to expect.
The Witcher, Season 2
For fans of the Witcher series, you'll be pleased to learn that Season 2 is due to go live in December 2021. If you're new to the franchise, the Witcher is a book turned game turned television show, in which a monster-hunting mutant known as Geralt (of Rivia) is the main protagonist. It's full of excitement, action, adventure and plenty of gore and has been highly anticipated by fans and followers since season 1 was released – which was hugely successful and grossed millions of viewers around the world.

Tiger King, Season 2
Out of dozens (and dozens) of shows due to be released by Netflix before the end of 2021, one of the most prominent is the second season of Tiger King. Available from the middle of November, this installment promises to be even more explosive than the first one. How is that possible, you ask? We have no idea, but we're sure that with exclusive interviews from Carole Baskin and other old and new faces, it will be one hell of a show – we're just hoping that Joe Exotic doesn't end up spending longer behind bars for a crime that he may, or may not, have committed.

F is for Family, Season 5
Another returning show for Netflix is the ever-popular F is for Family. With its fifth season due to be released at the end of November, fans of the adult cartoon have been swarming Twitter and other social media platforms anticipating the latest storyline. If you're new to the show, imagine a more realistic, X-rated version of Family Guy (if that's even possible!), with much more swearing, bucket-loads of drama and a voiceover cast that will leave you in stitches with their antics.

Night Teeth
Recently released by Netflix and completing our list is a film that has become an instant cult favourite among millions of viewers: Night Teeth. It's a vampire-inspired film with a twist, starring several well-known faces and plenty of new ones. What would you do if you were a temporary driver looking for a quick buck, but find yourself on the receiving end of an ancient war between humans and immortal beings? Get your teeth into it and we're sure you won't be disappointed.

It won't matter if you're into horror, fantasy, science fiction, or teen drama; Netflix has you covered. With a huge influx of shows produced in-house, as well as external licensing agreements bringing you fresh content from around the globe, we're sure that you'll find more than a handful of shows to watch over the course of the coming months.