ToolCamp first time at WebSummit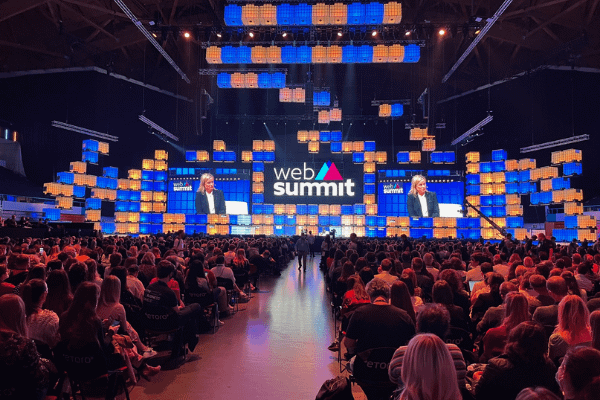 Will Lisbon become Europe's IT capital? For sure, it is in November when thousands of entrepreneurs, geeks and fans of technology approach this city to join the Web Summit family. We decided to go on the same trip this year.
Why WebSummit?
"To be honest I was really interested in seeing one of the biggest IT conferences in the world" – admits Patrycja, Business Manager at ToolCamp. "We are planning to join the Web Summit next year as well, hopefully with our own booth. Exploring Web Summit for the first time was a great experience showing us more opportunities for the future" – adds Witold, CEO at ToolCamp.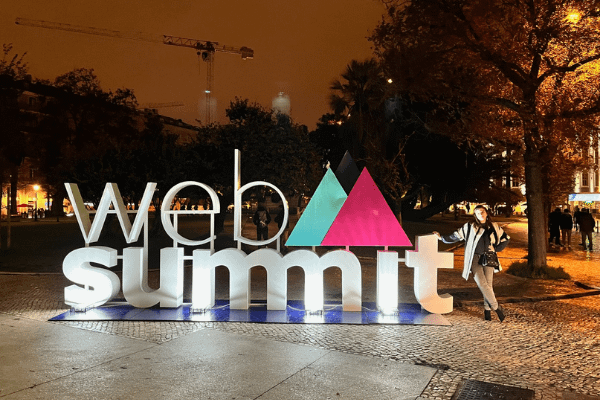 WebSummit in numbers
It was a race for representatives of 1519 startups trying to share their business ideas and reach over 870 investors. Our team marathon results: over 300 000 steps around the Expo centre during 4 days, over 40 hours spent on lectures, meetings, networking and drinking Portuguese wine. This is how our trio from ToolCamp can sum up this event. "It was a challenging week, as we started an accelerator with ReaktorX on the same day Web Summit launched. This was my 5th edition of Web Summit. Compared to those before COVID-19 – with less attendees and spectacular expositions. But I was happy to meet in person with like-minded people and create new relations"- says Bogusia, Product Manager at ToolCamp.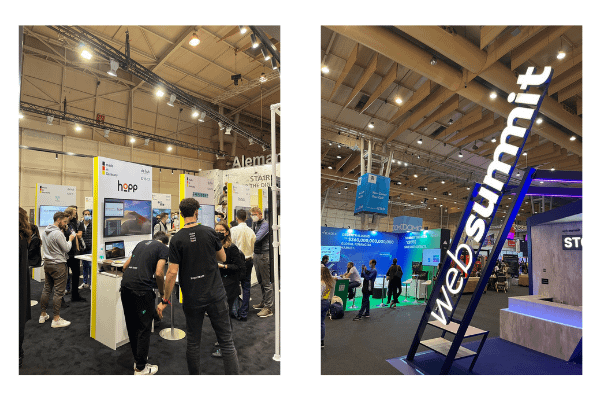 Remote work – future inspirations
Pandemic-related topics were focusing on remote work and the future of work habits. How can companies support the staff online onboarding process? Is a digital or hybrid model of the future of recreation at work? Can employers maintain productivity? For our team it was crucial to realize that experts and speakers predict the same changes ToolCamp aims to address.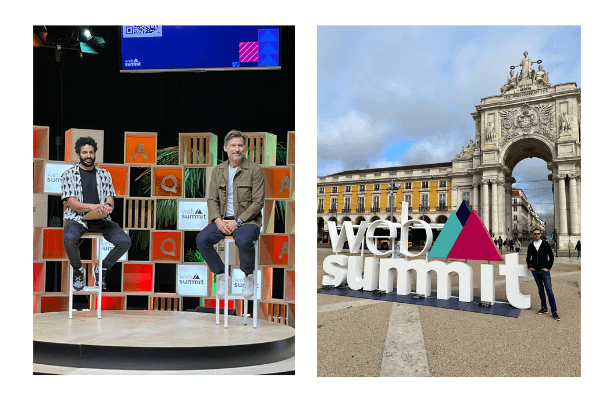 The huge office spaces may stay with us for a while but the way corporations use them will definitely change over time. During COVID-19 lockdown the companies were forced to open up to remote work and therefore discovered that it can be provided as efficiently as that in the physical space. What will happen if they decide to invest in better IT solutions to take remote work productivity to a higher level instead of sending employees to their old offices? They will choose ToolCamp.