The most efficient project management software for 2022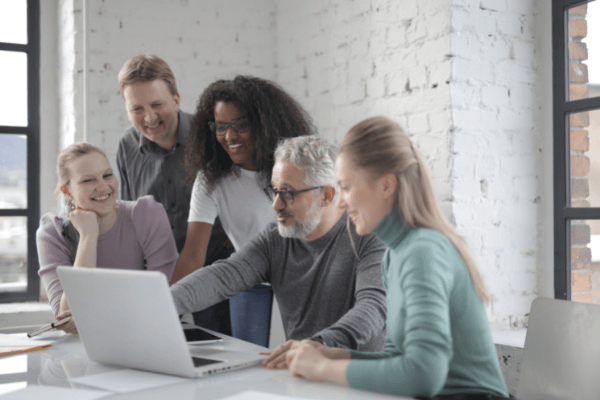 Managing a project is no simple task – especially if you don't have the tools necessary to streamline the process. With tens of contractors and employees to manage, the details of your projects can easily get tangled together, leading to inefficiencies and unnecessary profit losses.
Instead of being constantly at risk of human error, you can automate some of the project management tasks, leaving much less work for actual employees to complete – that's what project management software is for.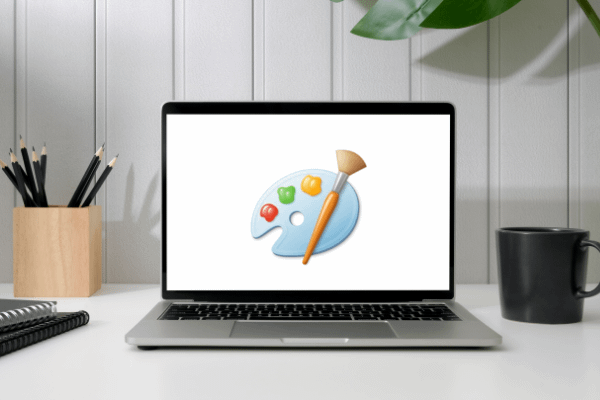 With project management software, you can easily track all your tasks, schedules, and available resources – and a proper management app will detect a problem even before it happens, letting you circumvent any issue.
To help you pick the right project management software for you, we've prepared this list of the best project management apps for 2022.
Asana – flexible, complex, and with a decent free version
If you're looking for something lightweight yet still feature-rich, Asana can be a great choice. While it's not a fully fledged project management platform, it's got a lot of useful functionality that will increase your team's productivity. It's even got a Basic version that's free of charge, albeit with limited functions. Still, the free version gives you a lot to play with and is definitely worth testing out.
If you're looking to buy Asana, it's going to cost you $13.49 per user per month for the Premium version, which can be considered the standard one. There's also Business and Enterprise for small and large companies.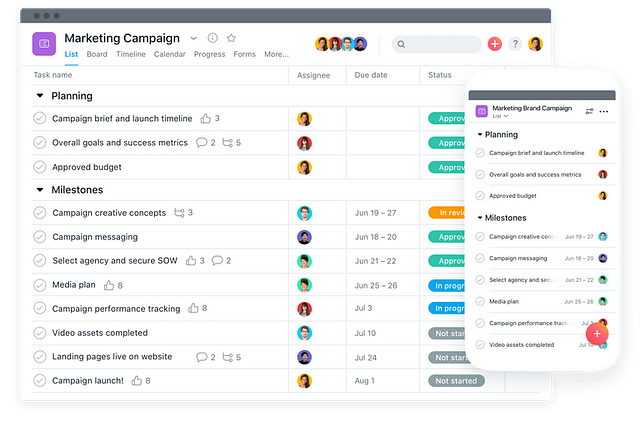 Source: Asana.com
Basecamp – approachable and scalable
If you're not sure you're going to handle complex project management software, Basecamp lets you keep track of all your assignments without a steep learning curve. The app is very easy to use, even if you have no previous experience with project management programs. It's also pretty customisable, as it can be integrated with a range of other software. That being said, Basecamp doesn't have a lot of management functionality – it's mostly a team collaboration helper.
When it comes to pricing, Basecamp's offer is interesting – it has a fixed price of $99 per month, which can seem a lot at a first glance, but it's actually quite a bargain for many companies. The more employees use Basecamp, the more money efficient it gets – the price will always stay the same.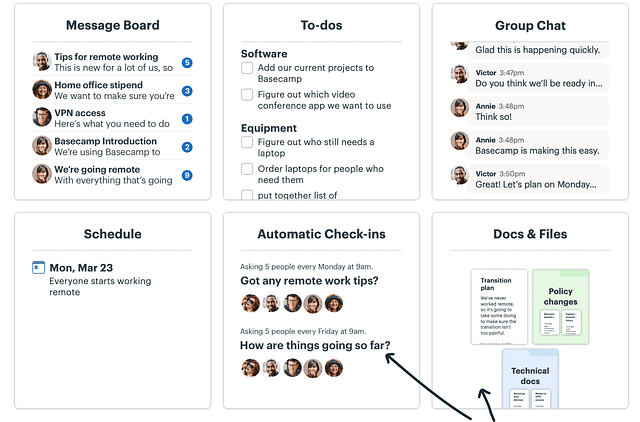 Source: Basecamp.com
Monday.com – transparent UI and customisability
The main upside of Monday.com is it's genius UI – very easy to get the hang of and use, with a variety of task-logging functions that make tracking projects extremely simple. It's also very intuitive and should be fine to use by people with little to no experience in using such software. It's also got a fair share of automations and integrations.
The pricing is where Monday.com gets a little confusing. It has a short 14-day trial that might not be enough to test all of the functions properly. What's more, the price depends on the version you're choosing (Basic, Standard, Pro, or Enterprise), as well as your team size and contract length. What makes little sense, however, is that you're not paying per user, but instead for a predetermined user number you can choose from a list (3, 5, 10, 15, 20, 30, and so on).
Source: Monday.com
Trello – extremely intuitive and affordable
Whether you're working at a giant corporation or a small local studio, chances are you're already familiar with Trello – it's probably the single most used project management and collaboration app. Why? It's intuitive, flexible, and very affordable. It's also easily moddable and customisable – even though the base app's functionality isn't that impressive, it has a variety of add-ons that fix that.
Trello's pricing is one of its greatest upsides – starting at $12.50 per user a month, it's a very competitive price.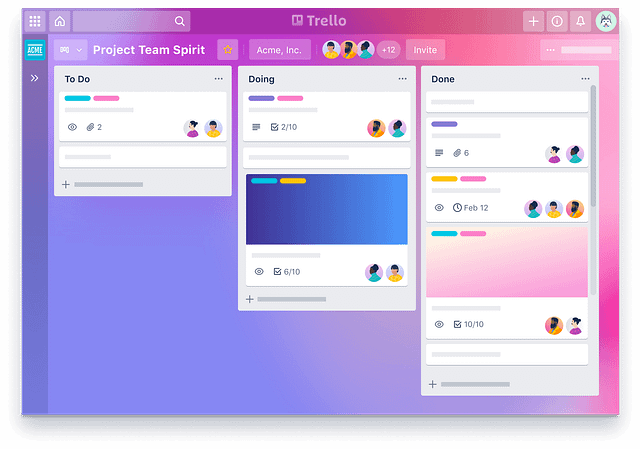 Source: Trello.com