Netflix, HBO Go, or Amazon – Which One is Worth Choosing?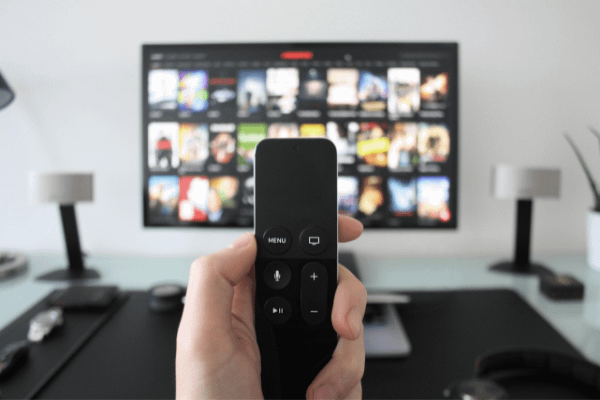 When it comes to online streaming, more than three-quarters of a billion people around the world currently enjoy access to their favorite TV shows and movies on demand. These options are typically split across varying platforms, with big names including Netflix, Amazon, and HBO vying for dominance in an industry teeming with entertainment. When it comes to choosing which streaming service, we understand just how tricky the decision can be.
There aren't many more convenient ways to watch your favorite shows online, than with access to a dedicated streaming service. Three in particular stand head and shoulders above their competition; namely Netflix, HBO Go, and Amazon. According to a recent poll, Netflix was the most popular, with almost 250 million users in the United States alone (and millions more around the world).
But is the most popular always the best option? Let's get to know a little more about each of these services below.
Getting to Know Amazon
Commonly referred to as Amazon Prime Video, this streaming service is a location-based hub of entertainment that encompasses movies, tv shows, and other media elements. One of the biggest draws of the service is that it can be included in a Prime package and has 24,000 movies and 2100 tv shows to enjoy, as of 2021. We won't talk prices here as you could be reading from the USA, Europe, Asia, or elsewhere in the world, but one of the biggest drawbacks for streaming enthusiasts is the limitation that Amazon features for certain shows depending on where your IP address is located.
Up to 5 accounts can stream at once

Parental controls

Included with an Amazon Prime account

Lowest cost of the three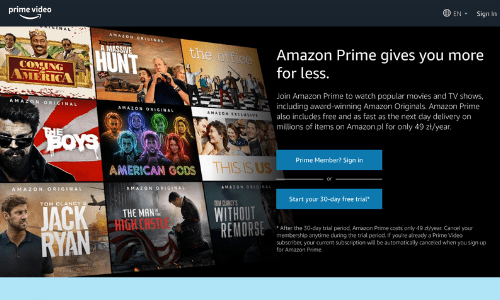 Amazon.com
Overall, it's a great service with plenty to choose from, but it can be frustrating clicking a movie and hoping to watch it, only to be told that it isn't available in your region or that it has a surplus charge. Outside of that drawback, it's available across the globe for a fair price with music, movies, and shows included.
More About HBO Go
Closely competing with Amazon is HBO Go, a US-exclusive service offering more than 2000 movies and almost 600 television shows. As mentioned above, this service is specifically for those located in the United States and is considered a viable alternative (or complement to) other streaming solutions. You'll find plenty of HBO series including Game of Thrones, American Gods, and True Blood – all of which are available on-demand and have contributed to tens of millions of streams over the years.
Exclusive HBO titles

2 devices can stream

US-based services

Mid-range cost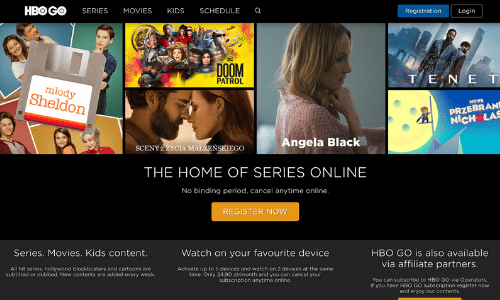 HBO GO
With the above in mind, HBO Go can be a great way to enjoy your favorite Original Series, but as it's exclusive to those with an IP address located in the United States, it can be all but worth ignoring for an international audience (yet fantastic for Americans).
All About Netflix
There's a reason why Netflix is the most popular streaming service in the world – you'll find exclusive shows based on your location, you can download to watch shows offline (or later), and you'll always find something new to watch thanks to the personally funded shows produced by Netflix. It is more expensive than Amazon Prime Video, however, but like APV, it does provide up to 5 accounts. Every so often, you'll find shows from other networks that have been licensed by Netflix, too.
5 accounts that can stream simultaneously

Exclusive and licensed content from around the globe

Variety of packages to choose from with parental controls

The highest price of the three streaming services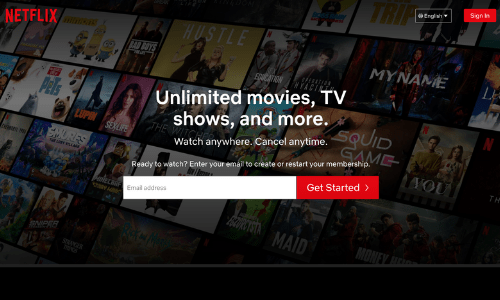 Netflix.com
Boasting the highest number of viewers, a variety of packages, and the greatest volume of content of those mentioned – Netflix is certainly an appealing solution. At the end of the day though, the choice really is yours.