If Not Slack, then What? – Alternatives for Online Workers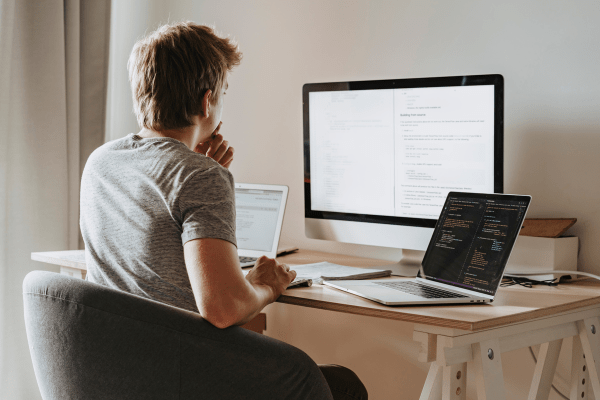 Over the years, Slack as both a desktop tool and mobile app has seen an incredible increase in popularity; especially since Covid-19 led to tens of millions of employees turning to home offices for work. But as many are finding, Slack can sometimes become cumbersome, or altogether unliked – and so more and more are turning to alternative solutions for their online working practices or plan projecs.
For those that would prefer to avoid Slack for any number of reasons, ranging from personal to professional, the good news is that there are other options out there. Some come in the form of apps, while others may be better suited to browser users that would prefer to avoid filling their devices with cache and losing storage. Without further ado, here's a closer look at some of the most popular.
Microsoft Teams
Created by one of the most well-known names in the technology industry, Microsoft Teams is a diverse, multi-feature tool that allows members to interact, engage, and take care of projects within a fairly seamless environment. It supports full telephony solutions with cam and mic, screen sharing facilities, conference calls, text chat functions, dedicated channels that can be used to add and remove members based on their role, and much, much more. Overall, Microsoft Teams is a very versatile tool, but is quite power-hungry and RAM-demanding the more you do.
It's also free to download and use!
Kitchen.Co
Although perhaps strangely named, Kitchen is a useful tool for those that would prefer to install software on their PC, laptop, or smartphone device. It can be accessed by visiting their website whereby users can create an account, log in, define channels, plan projects, and enjoy all sorts of features and functions. It is primarily online and handles updates via emails, so many users prefer to set up dedicated work accounts, to avoid their personal addresses becoming cluttered.
As it's online, there's no need to install an app and it can be as simple as logging in to work.
Blink
The term 'frontline workers' was barely mentioned before Covid-19, but since the dawn of the pandemic it has become a household phrase, and for good reason. Blink is an app designed to make life easier for those considered frontline workers, such as doctors, nurses, technicians, and more. It offers pretty similar features to the above options, but with the added bonus of 100% encrypted messaging solutions, making it ideal for discussing patient data and other secure information in complete confidence.
It's also simple to use and isn't just for those fighting the good fight, so it could be considered versatile enough for companies with employees of any volume.
Google Chat
Although somewhat simpler in nature than Slack, Google Chat has found itself becoming quite a popular tool among home workers, with options to see who has read messages and send and share files of up to 200mb, which is huge in comparison to other chat services like WhatsApp and Facebook Messenger. There are also solutions for mic and cam conversations, group calls, project management features, email options, and more. It's not as in-depth as many might expect, but that only makes it all the more appealing for those wanting a gentler solution for their home working activities.
All in all, a solid choice for anyone that doesn't need an extensive, power-hungry service.

These are just a handful of options out there and include some of our favorites. Each one is different from the last, allowing you to select nothing but the best, so which will you go for?