How to Manage Employees Remotely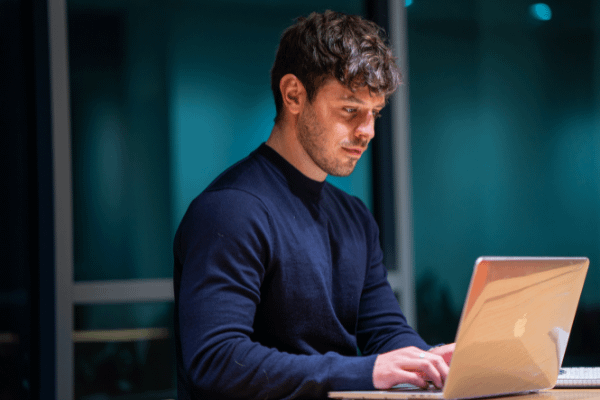 With a huge number of companies transitioning into a virtual working environment for employees working from home, managing personnel has become a top priority for many. Knowing how to deal with employees remotely to encourage fairness, productivity and performance is extremely important, so in this guide we'll be getting to grips with some of the most effective ways to do just that.
In a recent article from Forbes, it was revealed that an incredibly high 97% of employees that currently work from home do not wish to return to their offices on a full-time basis. To put that into perspective – that's literally millions of professionals across the globe wanting to work from home well into the future.
As you might imagine, that can place employers between a rock and a hard place, with the majority encouraging flexibility and all wanting their staff to perform to maximum capacity. Without further ado, let's take a closer look at some of the most effective ways to manage employees remotely.
Consider Using an App to Streamline the Workflow
There is a multitude of remote working apps available; some of which offer all in one solutions to businesses, while others focus on specific activities (such as communication, or submitting work). The best thing to do is to decide on the right types of online systems to benefit your business and then begin implementing them in a careful, considerate manner.
These two words (careful and considerate) are worth prioritising when it comes to your employees. There aren't many people that will enjoy having their privacy exposed and even fewer that will be willing to sacrifice their security for the sake of employment, so only ever use apps that are trusted and verified.
For example, if communication, file transfer and employee engagement are important to you, Slack for Android could be the way to go. There are also desktop applications for these types of apps, too. On the other hand, if you'd like to keep track of what your employee is doing, then a screen monitoring app like Kickidler may be better suited– a screen monitoring and recording app that tracks activities and screen time.
Compile Data and Provide Feedback
Professionally monitoring activities and productivity is one thing, but unless you're keeping track of data, you could be missing out on the opportunity to reduce waste, enhance performance and improve how your business operates. Plenty of apps offer data compilation features, including Teramind (which comes with a free trial), or Controlio if you'd prefer cloud-based functionality.
There's also the old-fashioned method of simply recording data on paper for physical compilations.
Once you have your data to hand, you'll be in a much better position to see if:
1. Your employee is performing as expected
2. Time is being spent efficiently
3. Productivity is being prioritised
Remember that Satisfied Employees are more Productive
As you can see, there are many tools to facilitate remote work, but there is one more thing to keep in mind that can make all the difference – employee satisfaction and motivation.
Providing employees with a degree of autonomy in terms of their working conditions, as well as giving them space for independent work keeps them motivated. Furthermore, job satisfaction effectively translates into employee productivity, which makes remote work an excellent way to increase the overall efficiency in nearly any business.
This is always worth remembering before forcing severe restrictions in favour of helpful applications that can benefit all involved. Streamlining the way that business functions to maximise productivity and performance in keeping with privacy and data protection laws that benefit your employee should always be a priority.